PEOPLE IN THE NEWS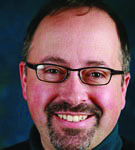 Mark Frankel
Technical director for the New Buildings Institute, Mark Frankel, AIA, ASHRAE, LEED AP, has been nominated to the board of directors of the U.S. Green Building Council (USGBC).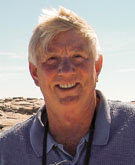 David F. Hales
David F. Hales was selected president and CEO of Second Nature.

PRODUCTS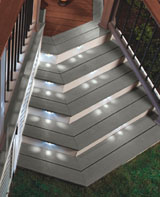 Indoor and Outdoor LED Lighting Provider of exterior and interior LED lighting applications, i-lighting introduces its deck, stair, and landscape lighting solutions, made to improve visibility and safety of stairways, decks and patios.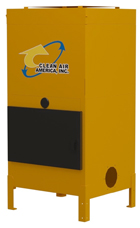 Oil Mist Filtration System
The two new ScandMist air filtration systems from Clean Air America are designed to capture and remove oil mist within manufacturing facilities.


---
SALEM, Ore. — The Oregon Department of Transportation (ODOT) recently celebrated a major renovation project on the state's Capital Mall, making major upgrades to a 61-year-old structure that will increase the workplace experience for employees and lead to major long-term cost savings due to new energy-efficient strategies.

New Wind Turbine Design Could Result in Fewer Animal Fatalities
MIDDLESEX, Mass. — Wind turbines have proved to be a great way to produce energy, but there is usually a downside to every great creation.
Major Developer Challenging LEED Certification System
NEW YORK — Since its launch in 2000, the LEED building certification system has become a unanimously recognized scale on both the national and international level, for honoring projects that focus on efficiency and green aspects of design and construction.
Siemens Creates World's Largest Rotor Blade for Wind Turbines
ERLANGEN, Germany — The largest wind turbine rotor blade in the world will soon be installed off the British coast, thanks to the collaboration between Siemens and DONG Energy.
Green Flooring Helps Hospital Win Award
CHARLOTTESVILLE, Va. — Martha Jefferson Hospital proved that green can be beautiful when it was named America's Most Beautiful Hospital of 2012 by Soliant Health, a health care staffing firm, which began holding a vote on the topic four years ago.
Non-Profit Introduces New LEED Streamlining Tool
VANCOUVER, Wash. — The New Buildings Institute recently announced the official release of its new LEED automation tool, called the COMNET Energy Modeling Portal.
---
Add emlen@emlenmedia.com to your address book to guarantee you receive future emails from Green Building News.To Unsubscribe click here